Free 8-14 Day Shipping (USA)

Free 10-15 Day Shipping (International)
Transform the light into whatever shape you want with our brand new accordion-inspired smart lamp. It doesn't just illuminate… it interacts too!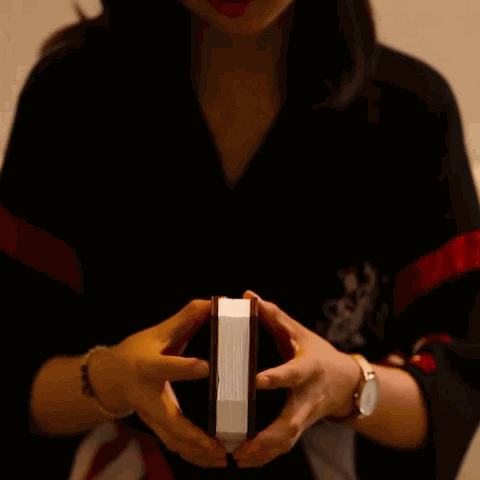 Create Your Own Piece of Art!
This beautiful accordion lamp is a must have home accessory for any room, it fits perfectly with any decor. With its fully portable design you can make your unique shape and place it wherever you desire. You can use it as a desk lamp, decorative lamp, wall lamp, floor lamp, pendant light, nightlight, droplight, outdoor light etc.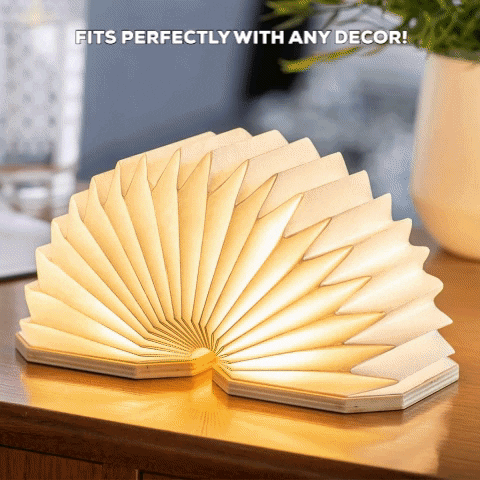 Modern & Great Sustainable Design
The lamp's LED lighting and battery come built right into its wooden ends, and hidden magnets allow the ends to snap to each other, creating interesting-looking closed forms, or allow it to connect to any metal surface, or even allowing you to hook up multiple Accordion Lamps to create one singular, fun, flexible strip of lighting! just be Inventive.

Also, you can transform it into a hanging lamp at anywhere with the magnetic lanyard strap (included).

Portable Lamp with Two Color Options
This portable accordion-inspired lamp comes with two light color-temperatures, allowing you to switch between warm and cool white lighting just by shutting and opening the lamp, and provides 5-6 hours of lighting (and playing) on a full battery charge!

USB Charging Design
Our smart lamp can work for 5-6 hours after charging for 3 hours. Recharge it by connecting the included USB cable to your computer or your mobile power adaptor USB port.
High Quality Materials
The folding/foldable lamp comes a pleated Tyvek-paper shade sitting between two pieces of wood. The lamp's lights illuminate through the pleated paper, while the Tyvek's folded nature allows you to maneuver the lamp like a slinky, adjusting it in a variety of shapes and forms.
Ideal Gift for Everyone
When you open our smart lamp, you are opening a surprise! It is a great gift for your loved one.
What's Inside
1 x Accordion-Inspired Smart Lamp
1 x User manual
1 x USB Cable
1 x Magnetic Lanyard Strap
1 x Packing box

Features:

Two color options: Warm light and cool white light in one product.
Can be opened up to 360 degrees.
Power supply: Inbuilt 1200mAh rechargeable Lithium Polymer battery.
Charging Time: 3 hours.
Battery life: 5-6 hours of constant use.
Made of black walnut wood and high quality water-resistant Tyvek paper.
Size: 4.06 x 4.06 x 1.4 inch / 10.3 x 10.3 x 3.5 cm.
Weight: 250g.
Our Guarantee 🔒

We stand behind our product and want to make online shopping as safe and secure as possible, which is why we offer a 30-day money back guarantee.
If you don't have a positive experience for any reason, we will do whatever it takes to make sure you are 100% satisfied with your purchase.
We have 24/7 customer support. Please contact us if you need assistance.
FAQs

Question: Can I use this lamp as a desk lamp?
Answer: Yes, you can use it as a desk lamp, decorative lamp etc. You can change it to several different shapes, it is modern and beautiful lamp fits perfectly with any decor!

-
Question: How can I switch between the light modes?
Answer: Simply pull it as you would play an accordion, and it will instantly transform into a sculptural light emitting a wonderful ambient warm LED light through the accordion shaped pages. Close it and open it again, it magically changes to cool white LED light instead of warm light as before.

-
Question: Can I connect the lamp to any surface?
Answer: This aesthetically pleasing design has a magnetic cover on both sides, so you can connect it to any metal surface.

-
Question: Can I hang it like a Chinese lantern? Does it come with a magnetic strap to do that?
Answer: Yes, you can, and yes, it comes with the magnetic strap.

-
Question: Is this accordion lamp durable?
Answer: Yes, this accordion lamp is durable, it's made of high quality black walnut wood and water-resistant Tyvek paper.

-
Question: What are the dimensions of the lamp?
Answer: The dimensions of this accordion lamp are 4" x 4" x 1.4" / 10.3 x 10.3 x 3.5 cm.